First time I have tried this!
This started out as half of an old Footprint pipe-wrench, from the local dump, which I stuck in the forge and then just sort of started hammering! The tang drew out fairly easily, so I decided to extend it as far as I could, then fold it to make an integral handle. The blade is about 3" or so.
I had seen one of these with a twist in the tang, so I put one in!
The sheath is based on one seen on here somewhere.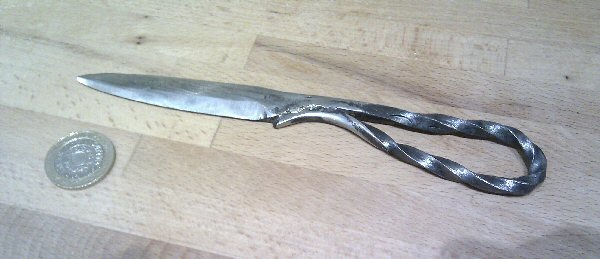 Close-up of tang.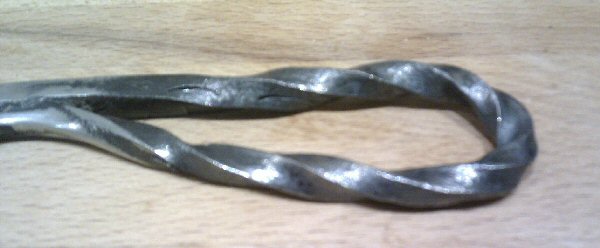 A simple pouch sheath, with a leather thong loop to fit on a belt.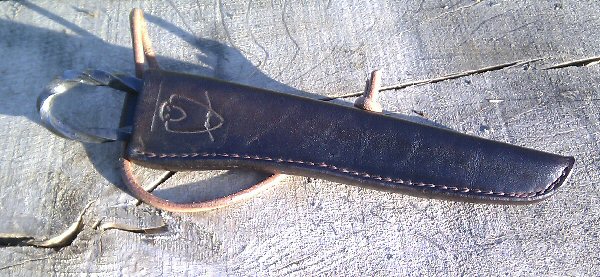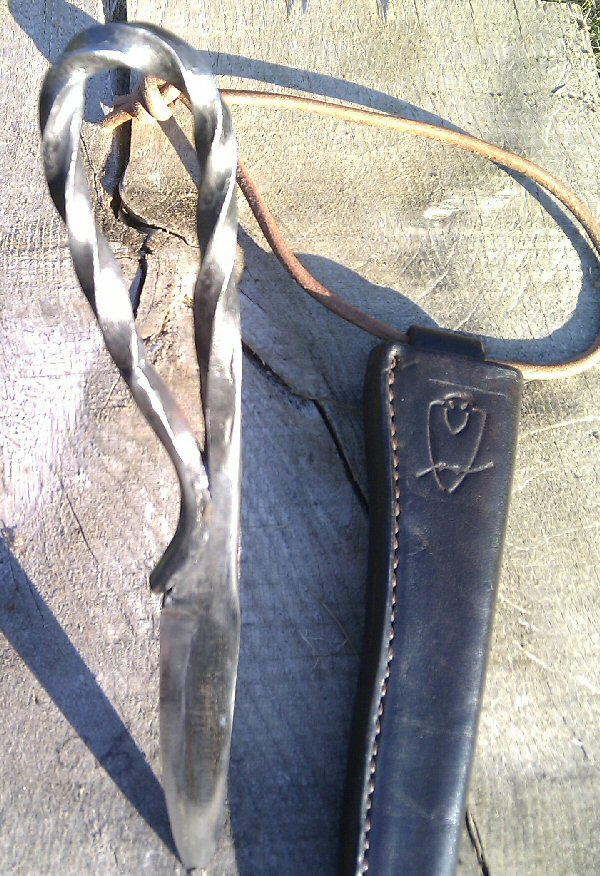 Thanks for looking!