This has been a fairly successful summer for my 4 year old project to actually learn to do bronze casting the old fashioned way.
I got my bellows powered furnace working properly and reliably, new and better crucibles, and learnt how to make the mould material for the casting.
First, the crucibles. I had some made by a potter, using graphite flake supplied by James Durran and Son.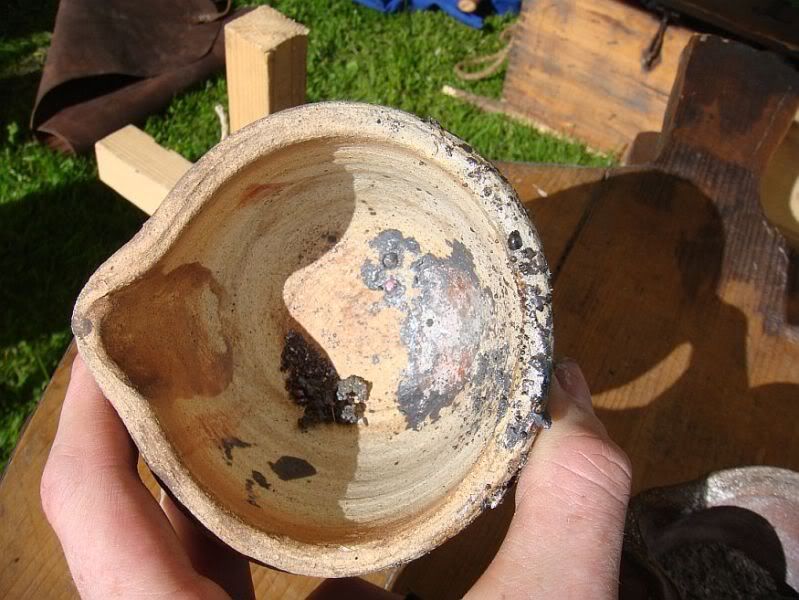 Clay mixed with graphtie flake, about 1/3 by volume graphite. State of the art for the late 15th century, although most surviving examples from the 16th century onwards. Usually made in Bavaria and shipped all over Europe and even to the America's. They'll take going from a red hot furnace at 1200C to room temp without cracking or shattering, although repeated rapid cool downs does lead to cracking. The molten metal also runs out of them very easily. All you need to have to make them is graphite, clay and an experienced potter.
Secondly, a lost wax horse harness pendant, in bronze. It is a bit rough, and reflects the fact that i don't have a huge amount of skill in carving the wax or making the mould with it: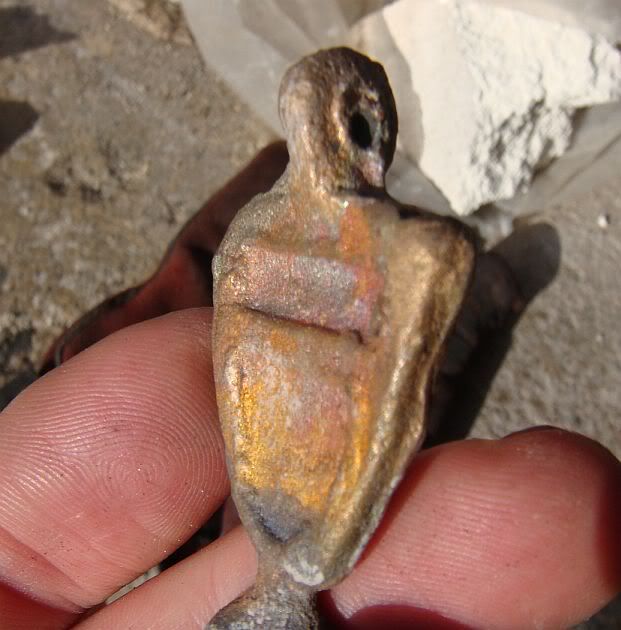 Nevertheless, it only took about 4 hours from start to finish, carving the wax, putting the moulding clay around it, melting it out, drying the clay, and melting the metal, a leaded bronze similar to that which was common in the late medieval period.
Finally, the mould material. Clay and horse dung and some sand, made up by hand and feel. Too much organics and clay and it doesn't hold together well, too much clay and it can crack and is also a bit hard to work. I have examined quite a number of medieval clay and sand moulds, and mine look like some of them, but it is clear that the mould recipe varied depending on the job they were doing.
So here is a side view of one of my buckle moulds with a buckle in it. Note the blackened (reducing, ie carbon rich ) interior: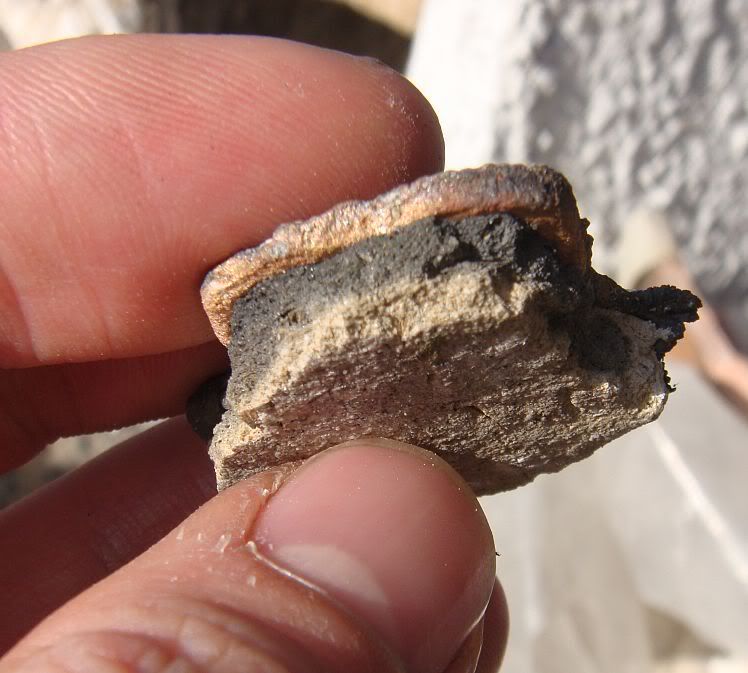 So that is it, I now have everything to be able to do authentic medieval bronze casting in the middle of a field. And I have done, at Lanark festival of history.