I am NOT insane. Making costumes for your bear is completely *normal*.
This thread is where you can follow my joy of making a Tudor outfit for my bear.
Garment 1: coif. Pattern came from the Tudor Tailor. Pretty simple really, except I mis-read the instructions and half way through I had to start again. Finished it at 12am. Then couldn't get to sleep!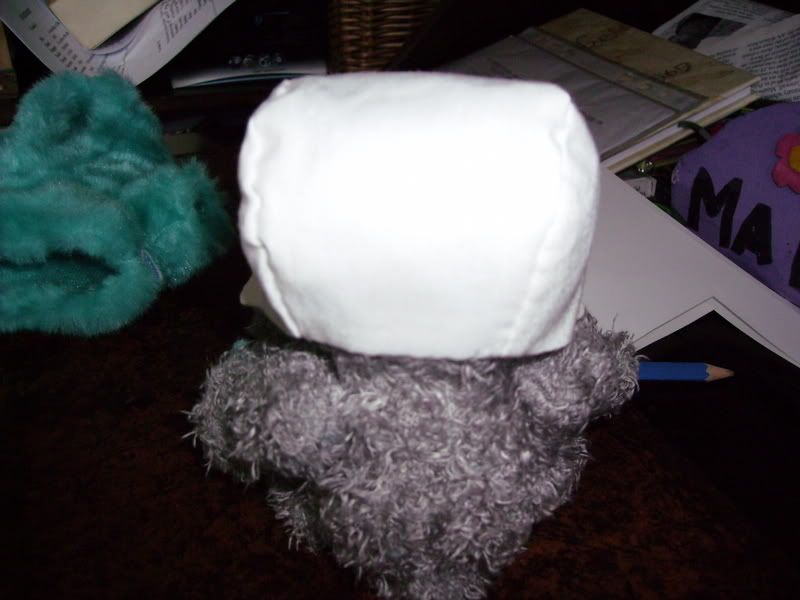 Garment 2: shift. Based on my own shift. Sizing done by drawing roud the bear's hoodie (you may see it in the background [turquoise, fluffy thing]) Made this morning. Bit too long, but not a major problem.
May start petticoat later.