Made from bees wax that I have added food colouring. It was all done free hand by me using simple tools.
1st step - try to make this oval shape look symetrical. It was harder than I imagined it would be.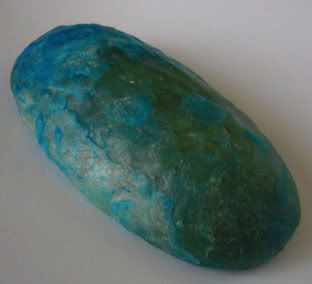 2nd step - carve the 2 lips around the bottom and add the balls.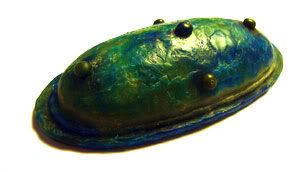 3rd step - start carving the design. I found bees wax tends to be pushed by the tool and leaves a rough edge
around the groove. So it takes a lot of time to clean up the groove to give a sharp line.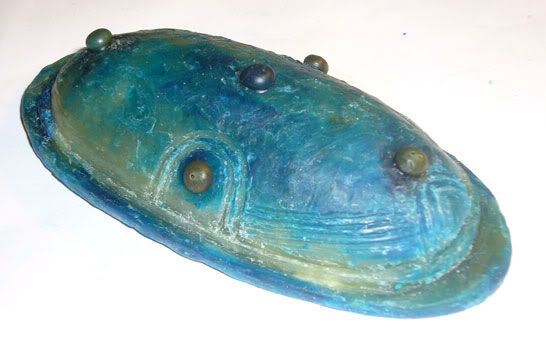 4 step - Make the edges of the lines rounded.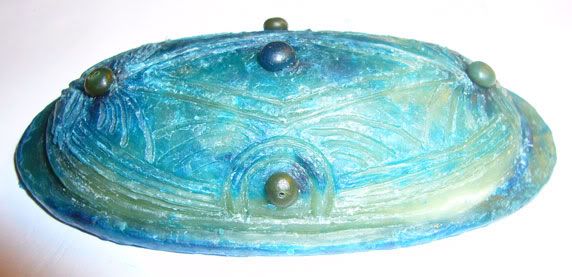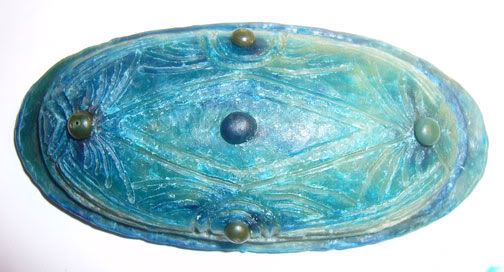 The original: