Just thought I would show everyone in here a blog I'm fortunate beeing a part of together with my sister, her boyfriend and a blacksmith we all know. Our historical focus is the 15th century. We are all from Denmark.
http://www.haandkraft.blogspot.com/
I mostly work with fabric and show my various personel clothing projects.
Mikkel can do whatever he want to make, but he started out making leather and thats still one of his main skills.
Louise does embrodery and also other various clothing stuff like nalbinding and natural dying.
Jesper is a blacksmith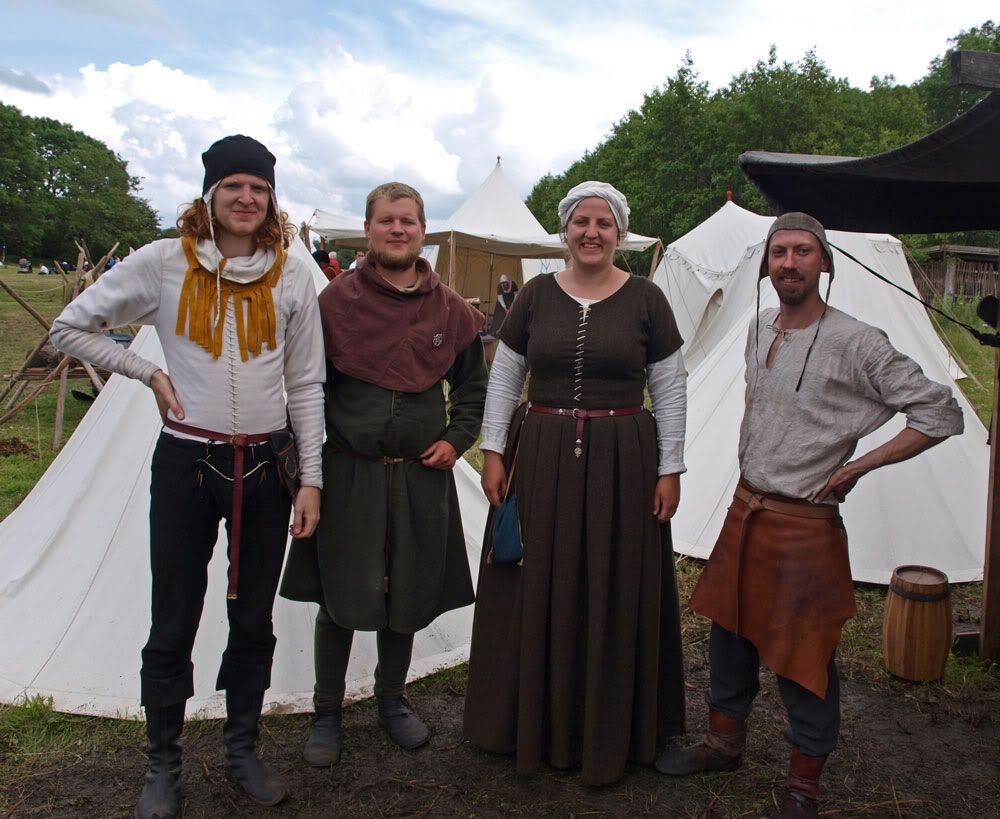 From left to right: Me, Mikkel Frederiksen, Louise Schelde, Jesper (Ildsmeden) Jørgensen.
Hope you like what you see