Have just had my first reenactment event this weekend with Raven Tor at Arundel Castle. Being of a poor standing financially and socially, I decided to stick with what I know and go as lowly archer. Been doing longbow archery for about month and I was quite pleased to be able to bring my own new bow down for the weekend. It was tremendously hot and quite a weak showing of visitors but it was definitely still a hoot. Really, really loved it. Also a great feeling to be able to tell a young kid from London all about medieval warfare which he really didn't know anything about. At least he went home having learned something new and hopefully something he'll remember. Should anyone from the group read this, then my sincerest thanks to everyone who really helped make this a fantastic weekend.
So here's me in my borrowed hose and shoes: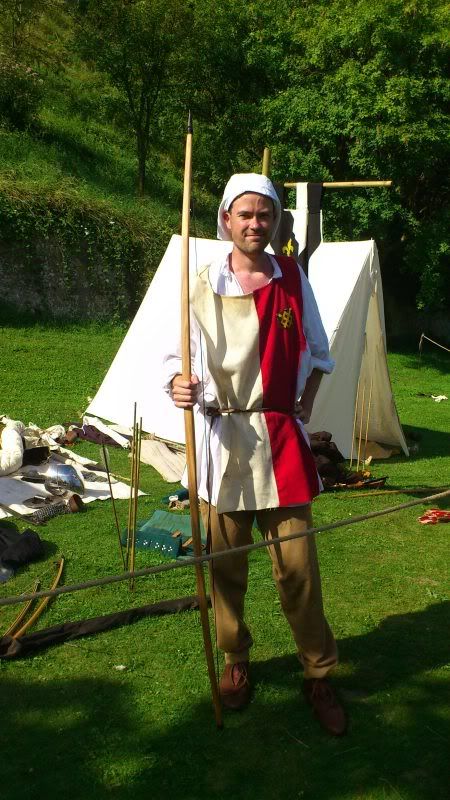 Yes, I do have skinny arms... Got them as a matching set for my legs.