April 25, myself and Joram are planning to run a 13thC joust with each other. Solid timber lances, steel coronels and at large (no tiltline).
Putting the gear together.
Some pics of my harness as it stands today.
I still need to make the rivetted mufflers and to replace the coif with a rivetted intergral coif.
Not sure if I will get time to re-do my chausses in rivetted mail.
My barrel helm is being made at the moment, so I had to pose in my Norman helm.
I'll get Joram to post some pics of his 13thC harness as well.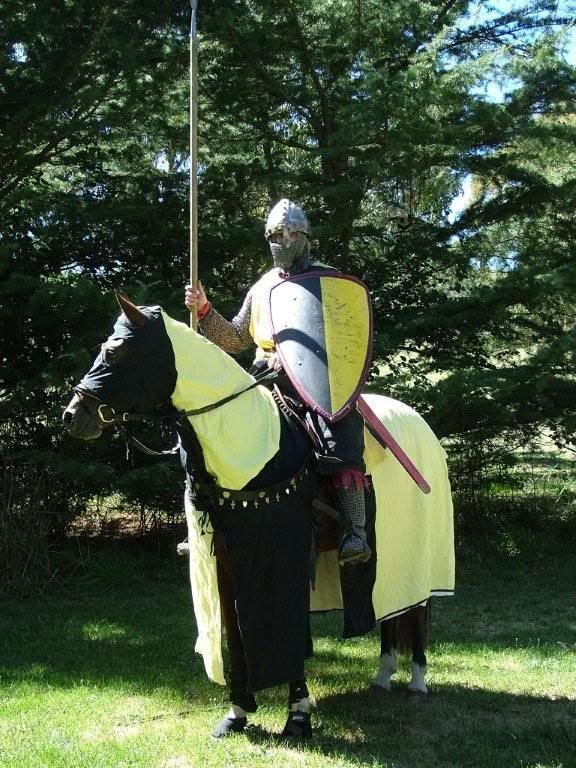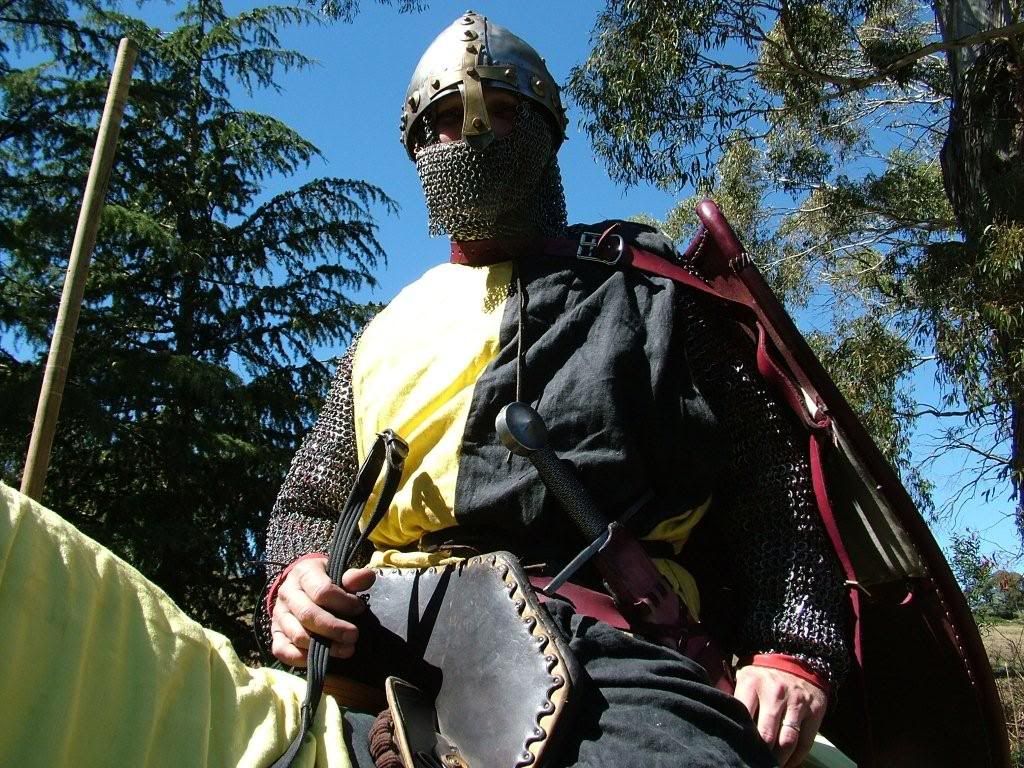 My Peter Lyon sword and laced scabbard.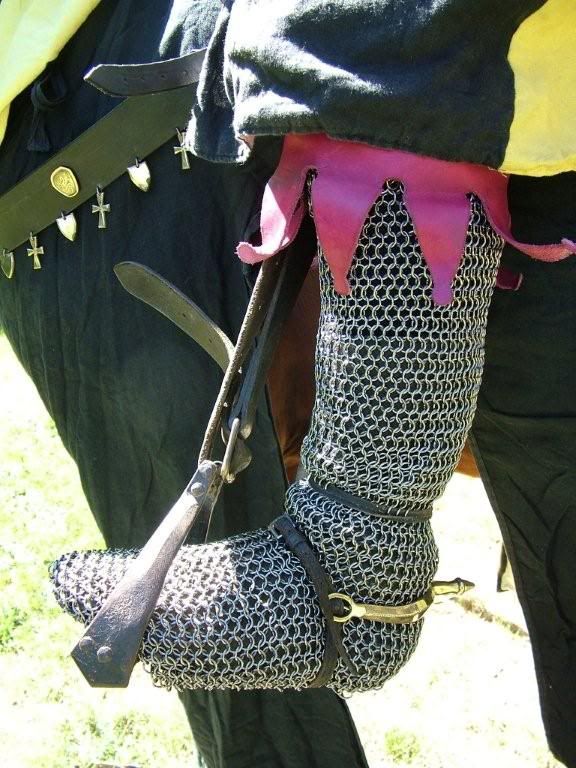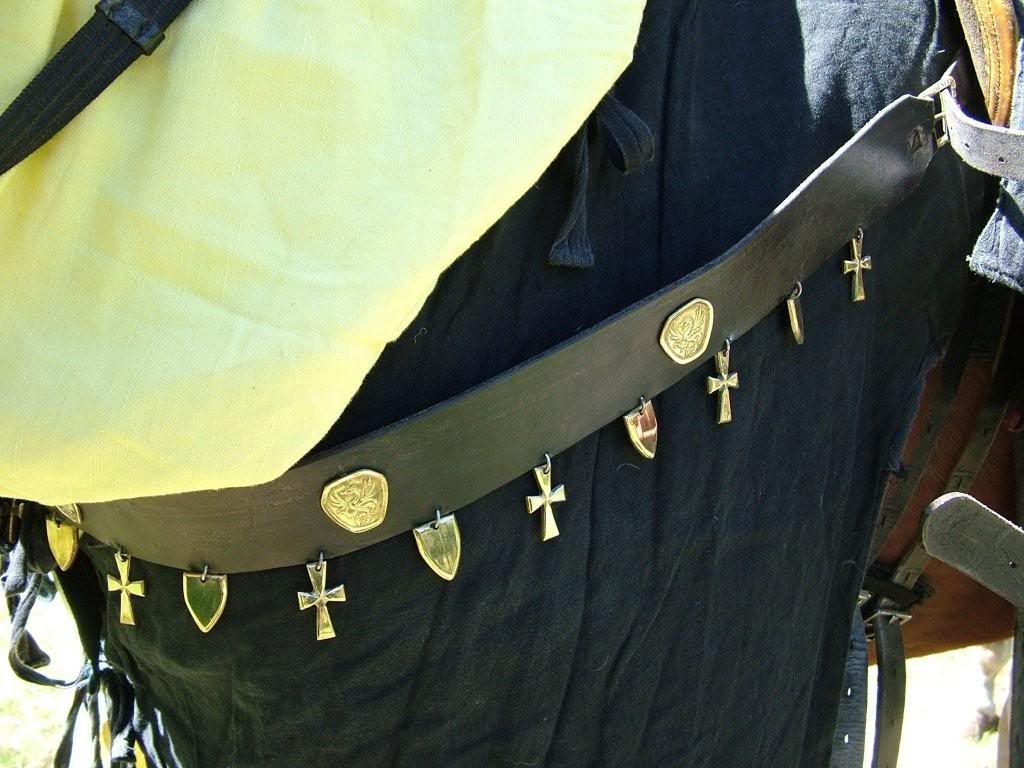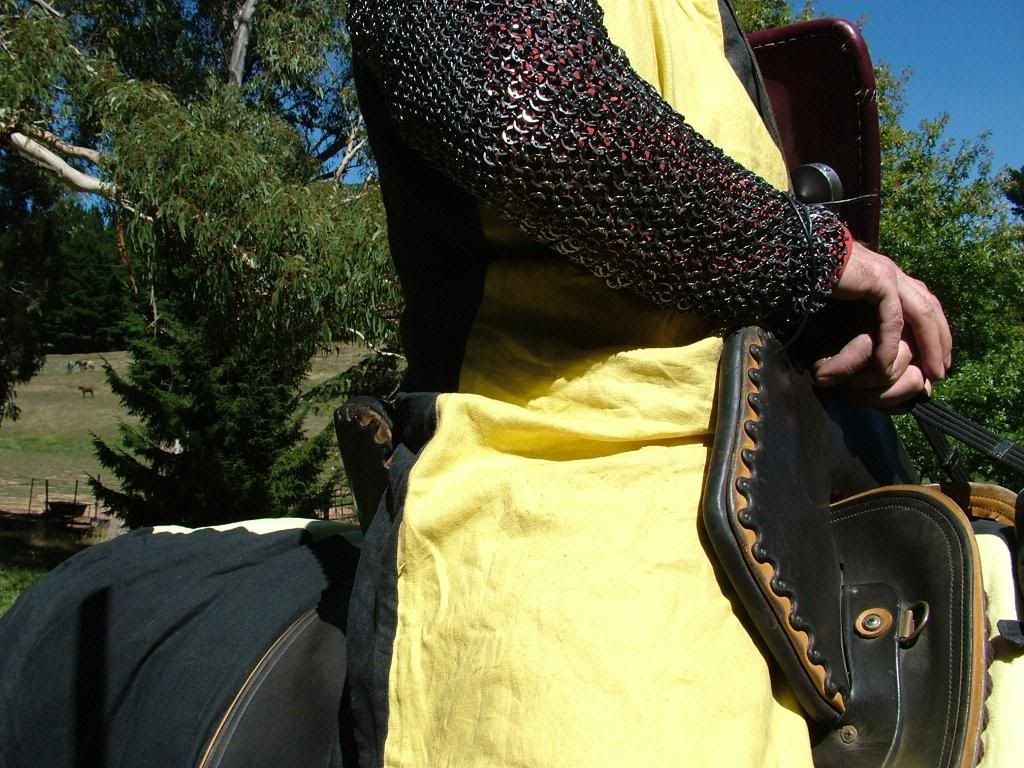 My war saddle.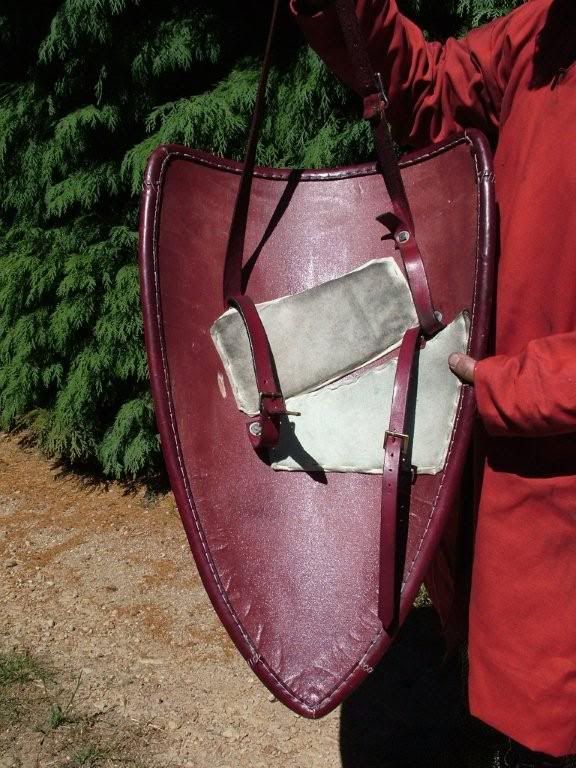 The strapping for my shield.