The show went well.
About 400 watched the battle, with about 1000 people about for the day.
All seemed to have a good time, and it was the first show for one of our new groups, so fledgeling re-enactors made.
There is a limited range of photos atm, as they are still being printed and sorted.
If anyone's interested I'll post more as they become available, especially of the LH. (thank you to Mike Newton (sp?)(regia) who was at the show and has provided us with some photos)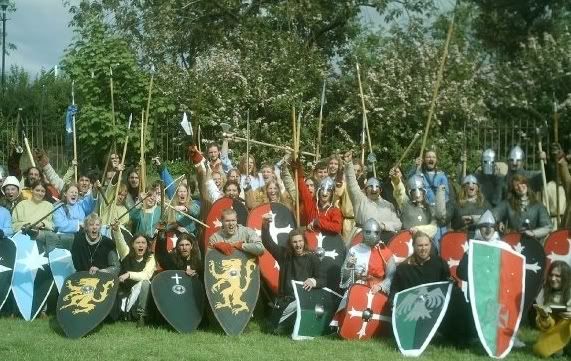 Most of our group shot.
Basket weaver
Tent Guard
Earls company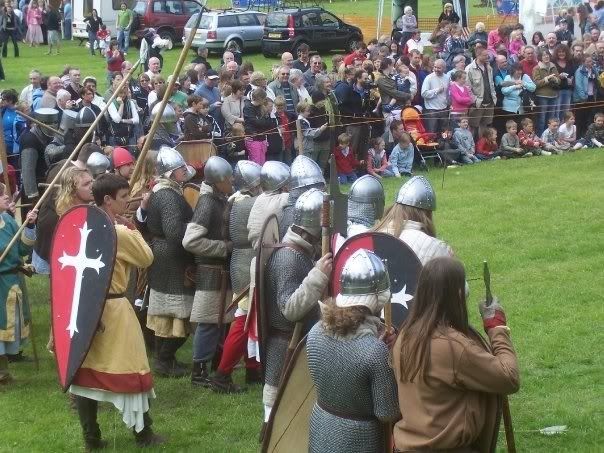 Forming up the lines and assessing the enemy
The push
Finishing them. (The spearman in the green was reprimanded for having her spear at face height, before anyone comments)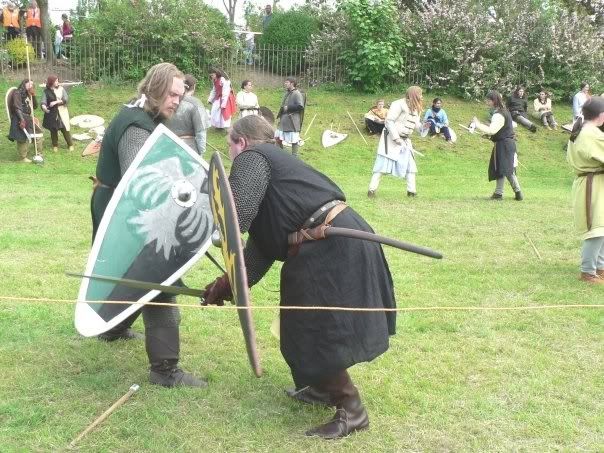 Sparing.