Hello,
I'd like to make a Templar shield. I have a conundrum regarding the colours.
I have found two medieval images (well, they look medieval to me), supposedly of templars. They show the flag being white at the bottom with a black band at the top.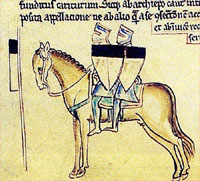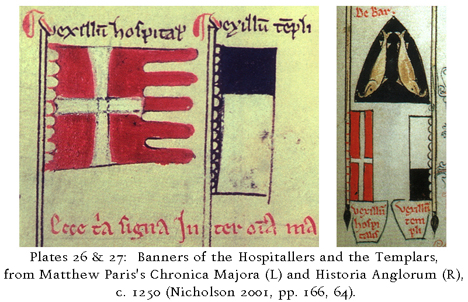 However, I'm told that these maybe mistakes as the logical design would be black (darkness) bottom defeated by light (god) above, which would make sense (this idea comes from a freemason source, so with a claim to Templar heritage).
Has anybody got insights that they can share (please can you clearly indicate if your answer is a scholarly fact or an opinion so that I can weigh the insights and solve my conundrum)?
THANKS massively.