Search found 6 matches
Search found 6 matches • Page 1 of 1
by Armamentaria

Mon Nov 07, 2011 12:28 pm
Forum: 55BC-410AD
Replies: 3
Views: 7219
There are a few pieces of standards known. There's this section of what is thought to be a cohort designation of a signum of some sort. It has a fitting which could be used to attach a strap/pendant as seen on sculptural renderings. Using the measurements you can extrapolate the approximate width of...
by Armamentaria

Fri Nov 04, 2011 2:40 pm
Forum: Societies
Topic: New Roman auxiliary group...
Replies: 4
Views: 1914
COHORS I BATAVORVM McRPF
Newly founded group of experienced reenactors recreating Auxiliaries of the Roman army from the lower Rhineland mid – late 1st Century AD.
http://www.cohibat.co.uk
contact@cohibat.co.uk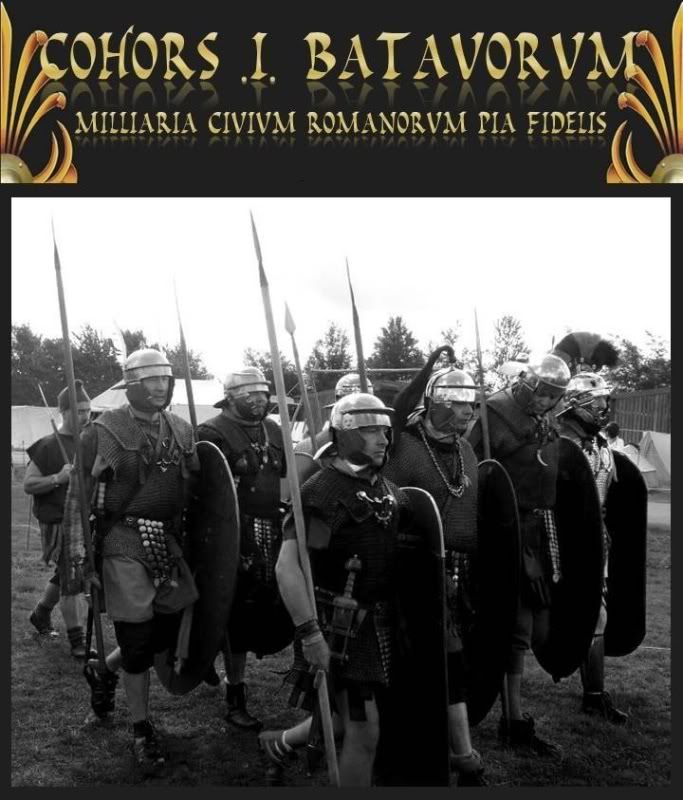 by Armamentaria

Fri Nov 04, 2011 2:18 pm
Forum: 55BC-410AD
Topic: The Roman Army Knife
Replies: 11
Views: 10529
The original of the knife that Len reproduces is actually in the Fitzwilliam museum - Cambridge not the BM.
---
Search found 6 matches • Page 1 of 1